Member of the European University Colleges Association, Montes Claros is an hall of residence that aims to be more than an accommodation solution. We are a university education center in a residential context, that tries to help male university students in Lisbon to develop their talents to the full.
Montes Claros is an authentic community of knowledge, where students with different backgrounds and from different academic fields study and live together, taking roots in the tradition of University Colleges, whose beginning merges with the beginning of University itself in the XIII century.
We value the investment that both society and our families provide, in order to give us the best living and studying conditions and, for this reason, we all want to make the most out of our capacities and possibilities.
We believe that being a university student bears a social responsibility, which challenges us to take care of our own growth, not only in academic matters, but also in the realms of culture and character.
We want to live in a place where, like in a family, trust and loyalty shape long-term relationships, seeking a friendly, respectful, and warm exchange between people.
Trying to ensure that all residents and non-residents have a culture of high professional standards in a family environment, our facilities emphasize the importance of common areas, where interpersonal contact takes place and academic achievement is boosted.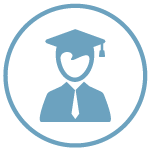 Target
Male university students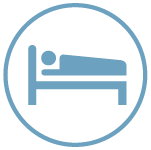 Bed Rooms
61 individual bed rooms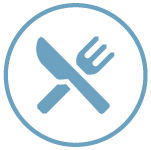 Meals
4 meals a day, including weekends and holidays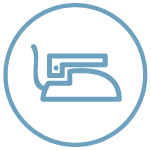 Laundry
Weekly. Includes personal laundry, towels and bed sheets.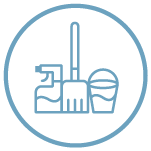 Cleaning
Every weekday, both common areas and rooms.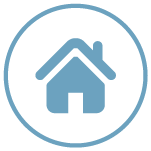 Facilities
Studying room, Library, Auditorium, Soccer field, Squash court, Swimming pool, Chapel, Living room, Dining room, etc.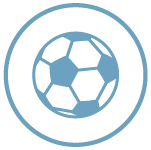 Activities
Sports, Excursions, Cinema, Conferences, International Congresses, Parties, etc.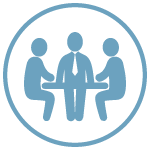 Studying support
Tutoring, Studying methods courses, Intensive studying weekends.
Annual calendar
We are closed in august, during Christmas holidays (the 24th and 25th of December) and during Easter holidays (between Easter Sunday an the previous Thursday). Accommodation is not provided during these periods.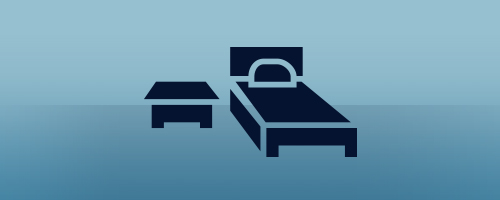 Renting fee
Approximate value for a regular room in a shared house in our neighborhood: 300€
Housing expenses
Approximate value for electricity, water, gas, detergents, internet & tv, etc: 60€
Cleaning 4h/week
Approximate value
for a house maid: 120€
Meals at University restaurant
4€/meal x 3 meals/day x 26 days: 320€

Renting fee
Individual room and free access to all the common areas: Swimming pool, Soccer field, Auditorium, Studying rooms, etc
Housing expenses
Includes electricity, water, gas, detergents, internet & tv, etc., and also bed sheets and towels
Cleaning every weekday and laundry
Cleaning covers rooms, WC and common areas; bed sheets, towels and personal clothes are cleaned
4 meals/day
Including weekends and holidays
690€/month
for full year stay
This way you can focus on what really matters.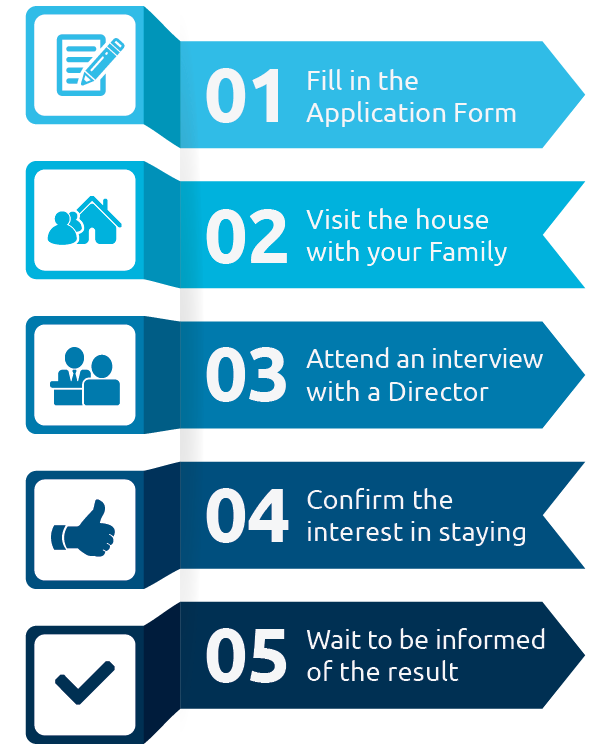 The admission decision is taken after the examination of the following criteria by the Board of Directors:
Integration potential of the candidate in the College and ease of living according to the Residence Agreement;

Academic path of the candidate with special attention to the grades obtained;

Preference is given to undergraduate students, specially first year students.
Board of Directors for Academic Year 2017-18
Director
Ricardo Gouveia-Mendes, Economist
Deputy Directors
José Miguel Pires, Physics Engineer
Amadeu Mesquita Guimarães, Pharmaceutical

General Secretary
Tiago Fino, Mechanical Engineer
Metro stops
Jardim Zoológico, Laranjeiras (both from Blue line) and Cidade Universitária (Yelow line).
Buses
Lines 755, 764 and 768